Project Removals
When moving, we ensure minimal downtime in your company!
Your project removal in good hands
A project removal such as relocating a school, healthcare facility, machinery or an art collection needs special attention. Such a removal absolutely depends on good communication. Hereby uncertainties, restlessness and the accompanying stress can all be avoided. After all, a project removal is so much more than just moving furniture.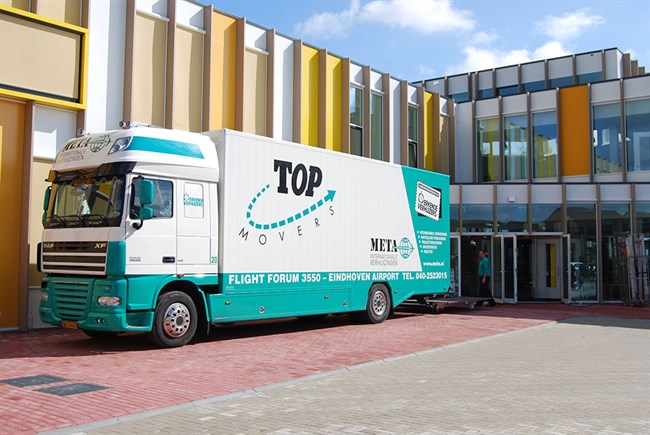 Professionally removing requires professional preparation
Good preparation ensures the efficient running of the removal project. The sequence, specific demands on transport and the devices that are requires, must all be notarized. This results in a clear and detailed planning, containing all agreements, the procedures, and any additional workers that are required to set up the new location.
Moving with specialists
Relocating a care facility often strikes a chord. It is so much more than just moving the furniture. Such a relocation requires a specific approach where calmness is essential for all concerned. In a very early stage, we provide information to the residents or patients and their families on the move. We provide the utmost care and attention to their individual needs.
Quick and efficient removals
The same is true in education, the calmness – combined with speed – is essential to move the institution in a short time, so that classes can be resumed quickly. Moving inside an educational institution is primarily a logistics process. By using a large number of employees, equipment and specialists who connect everything at the new location, it is possible to realize the removal quickly and efficiently.
Meta Top Movers guides your entire relocation project. With our years of experience, we are familiar with the questions, unrest and concerns posed by such a move and can provide temporary storage when necessary.
Do you have a special removal on your schedule? With our team of specialists your relocation project is in good hands

More than 50 years experience

Recognized Project Mover (RPM)

Also Storage, Facilities and Archive Services

Affiliated with Top Movers
Request a quote!
Would you like to receive a non-binding quote for a fully arranged business relocation?